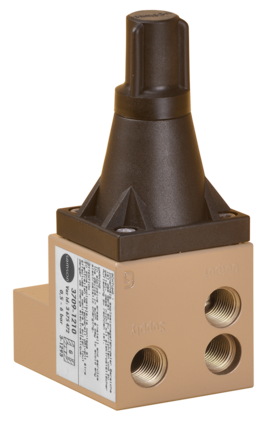 Special features
Pneumatic lock-up valve
Pneumatic lock-up valves shut off the signal pressure line of pneumatic actuators either when the air supply falls below an adjusted value or upon complete air supply failure. This causes the actuator to fail in place.
Attachment optionally to linear or rotary actuators according to VDI/VDE 3845 or hooked up as required.
Accessories
Options
Device compatible with paint
Device for attachment to rotary actuators according to VDI/VDE 3845 with solenoid valve
Information
Support
Certificates
Only up-to-date documents are shown in the product selector. Check the documentation site for a list of all documents available.
Show all documents for Type 3709
Pin product
Pin items on your list and contact us if you have any product-related questions.