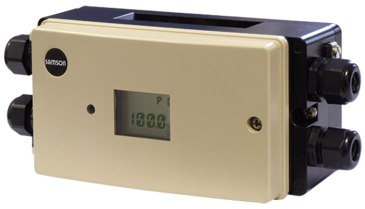 3738-20
PRODUCT
Limit switch
USAGE

On/off service
Challenging transit times
Safety-instrumented system
Challenging ambient conditions
ATTACHMENT TO

Linear actuator, single acting
Linear actuator, double acting
Rotary actuator, single acting
Rotary actuator, double acting
EXPLOSION PROTECTION

Without certification
Type of protection "Intrinsic safety"
COMMUNICATION

CONTROL LOOP

OPTIONAL SOLENOID VALVE

VALVE DIAGNOSTICS

Special features
Electronic limit switch
Automation of on/off applications
Compact die-cast aluminum housing
Attachment to linear actuators according to IEC 60534-6 or SAMSON integral attachment
Attachment to rotary actuators according to VDI/VDE 3845
Proven operating scheme: menu-driven, on-site operation using one rotary pushbutton, display easy to read in any mounting position
Trouble-free integration into existing systems: NAMUR contacts (DIN EN 60947-5-6), 24 V DC solenoid valve, intrinsically safe version
Contactless, wear-free travel sensor
Powered over a two-wire system solely by the NAMUR signal
Automatic initialization
Easy-to-read display with rotatable reading direction, LED for solenoid valve status
Communication interface for convenient configuration and documentation
Diagnostic functions: partial stroke test (PST), movement counter, operating hours counter, dead time and transit time measurement
Accessories
Options
Version with solenoid valve (3/2- or 5/2-way)
Information
Support
Certificates
Only up-to-date documents are shown in the product selector. Check the documentation site for a list of all documents available.
Show all documents for Type 3738-20
Pin product
Pin items on your list and contact us if you have any product-related questions.