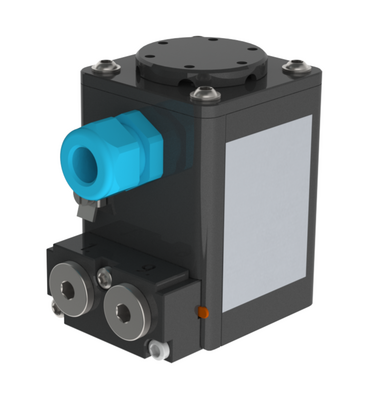 3969
PRODUCT
Solenoid valve
USAGE

On/off service
Safety-instrumented system
Throttling service
ATTACHMENT TO

Linear actuator, single acting
Rotary actuator, single acting
EXPLOSION PROTECTION

Type of protection "Intrinsic safety"
CONTROL LOOP

OPTIONAL SOLENOID VALVE

SWITCHING FUNCTION

VALVE DIAGNOSTICS

Special features
Solenoid valve
High level of operational reliability due to the solenoid with armature and booster valve with ball/seat
Attachment to actuators with NAMUR interface according to VDI/VDE 3845, with integral attachment according to VDI/VDE 3847 or to NAMUR ribs according to IEC 60534
Type of protection: Ex ia (intrinsic safety)
Power consumption: lower than 71 mW
Electrical connection using M20x1.5 cable gland
Corrosion-resistant enclosure with degree of protection IP 65
Supply air: 1.4 to 10 bar
Ambient temperature: –45 to +80 °C, depending on type of protection, temperature class and seals
Use with safety shut-off valves, certification for safety-instrumented systems according to IEC 61508 (SIL), optional
Information
Support
Certificates
Only up-to-date documents are shown in the product selector. Check the documentation site for a list of all documents available.
Show all documents for Type 3969
Pin product
Pin items on your list and contact us if you have any product-related questions.